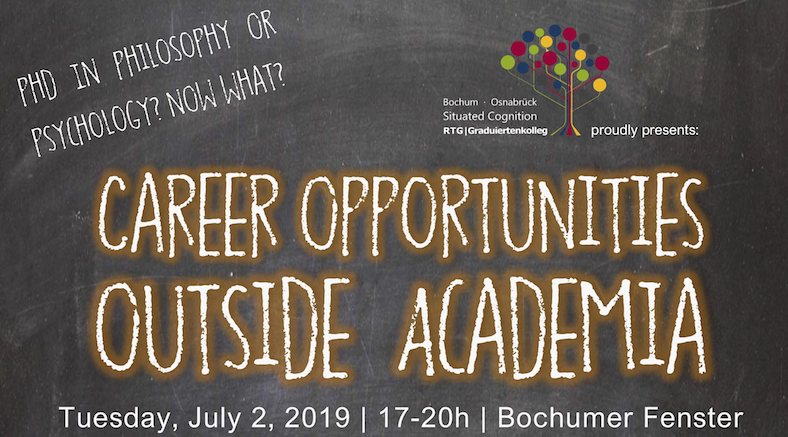 PhD in Philosophy or Psychology? Now What?
We will discuss this question with our guests:
Dr. Anne-Sophie Brüggen – PhD in Philosophy, now: Management Consultant
Dr. Manuela Lenzen – PhD in Philosophy, now: Freelance Science Journalist
Dr. Nils Kasties – PhD in Psychology, now: Head of Research Support Services at TU Dortmund
July 2, 2019; 17-20h; Bochumer Fenster (Massenbergstr. 9-13, 44787 Bochum)
For further information take a look at the poster.