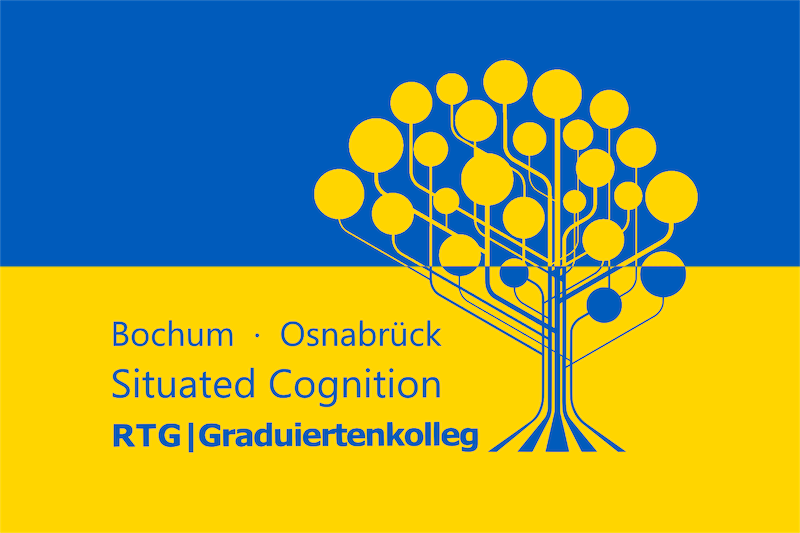 In order to express our solidarity with the people in Ukraine, who face the destruction of their universities by the Russian army and an attack on the values we believe in: peace, democracy and freedom, the Research Training Group (RTG; DFG-Graduiertenkolleg) "Situated Cognition" offers a few fellowships based on our DFG-funding. We focus our support on the subject of philosophy. Since the RTG is bi-local the philosophers can be based either at the Department of Philosophy II at Ruhr-University Bochum or at the Department of Cognitive Science at Osnabrück University.
We provide funding for philosophers on all career levels, from graduate students to visiting professors. The fellowship can be taken for max. 3 months. But we support an application at the Humboldt-Foundation which offers special funding for Ukrainian researchers in the present situation (These follow-up fellowships are not available for PhD-students):
What we offer in addition:
We support traveling costs to Bochum or Osnabrück.
You will be embedded in an outstanding research department in Europe at Bochum or Osnabrück.
Eligibility:
You are a philosopher from Ukraine and are affected by the war.
You are a PhD-student or a researcher in philosophy.
Please get in contact with us via: rtg-situatedcognition@rub.de and send us your CV. Only in the case you want to apply for a specific research project, you have to add a one-page outline of possible projects (see webpage mentions above). If you have questions, please visit our website or get in contact with us via mail.
Further announcements:
Some additional fellowships are offered on basis of a specific research profile of the researchers. Those specific fellowships will be announced on the webpage of the department of philosophy II and the faculty of philosophy and education at Ruhr-University Bochum as well as at University level. The specific links and others are listed here: